Original Image (jpg,gif,png)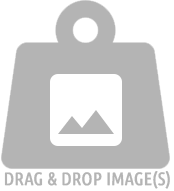 Original Image (jpg,gif,png)
Compress Result

Compress Result
How to compress images easily in 3 steps ?
1. Select up to 10 images at a time from your desktop computer or device. Or just drag and drop files to the drop area
2. Select a compression level (%), then activate the compression with the button.
3. Download compressed images one by one or get the ZIP files.
Q : What is the size limit for images ?
A : You can upload image up to 9 Mb = 9000 Kb
Q : Which image extension can you compress ?
A : JPG, JPEG, GIF, PNG
Q : Are images stored ?
A : No, they are deleted each 30 minutes
It could be helpful to reduce the weight of images, in order to use it on a website for example. The webpage will load faster, and it saves bandwidth. Or for example, just before sending an email you can compress image, or just before sharing it on a social network. This tool does not keep png & gif transparency when compressing.